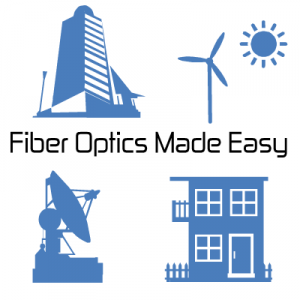 A leading service provider of fiber optic splicing and testing for the utility industry OLC Fiber, Inc., a Denver fiber optic splicing contractor, has been a key enabler of optical solutions since 1997.
Fiber Optic Splicing – Whether your fiber splicing project is around the corner, around the country, premise or OSP we're interested in talking with you in order to see how our participation might bring value to your project.
Connectivity - Terminating fiber optics comes in many flavors, so working with an experienced team is extremely important to being capable to adapt to any kind of environment the situation presents.
Whatever your fiber project, 12ct fiber running into a control building , a fan-out in a traffic cabinet, 1000m down a mine shaft, local convergence points (LCP) or a multiple entry application with thousands of terminations we'll make sure everything comes together as planned.
infoBit - According to the FTTH Council fiber to the home networks now pass more than 16 percent of the homes on the continent, with more than five million households now receiving Internet, telephone and/or cable television services on direct fiber connections.
OTDR / Optical Loss / ORL - These three account for the majority of tests that are performed on a fiber network. An OTDR measures loss over distance in graphical form, optical loss measures the total loss of a span and the ORL measures the amount of back reflection received on a fiber.
infoBit - The first U.S. communities to install regional smart grids were Austin, Texas and Boulder, Colorado.  - Wavelengths Magazine
Emergency Restoration - Is your network the victim of a fiber seeking backhoe? Have the mice made a bird's nest out of your 48f? OLC technicians have considerable fiber splicing experience and have the necessary abilities, tools and understanding to respond to your network crisis and get you up and running fast!
We've worked in rural areas, downtown districts, central offices, substations as well as solar and wind projects. No matter your needs we have the staff, expertise, equipment and the ability to provide a top-notch level of service that the next generation IP infrastructure demands.
infoBit - "Video is clearly emerging as the primary driver of IP traffic growth. According to the Cisco Visual Networking Index, by 2014 the sum of all forms of video (TV, VoD, Internet video, and peer-to-peer) will exceed 91 percent of all global consumer traffic.
Giovanni Di Filippo, managing director, Cisco Emerging Markets East
As America's thirst for broadband continues to grow OLC Fiber, Inc. is dedicated to making our customers fiber requirements a reality.
Related posts: