It's time for a few more pics from the the world of unacceptable fiber optic splicing.
The following photos shows a splice tray from an OPGW 24 fiber splice location mounted inside a Windsor splice closure.
The first pictures shows that the tech used connector boots and silicon to protect the fibers from the edge of the steel tube. It didn't work.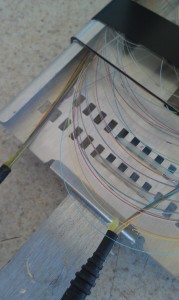 This next one shows why there was high loss fibers in the tray. Poorly routed fibers caused macro bends and resulted in a few broken fibers as well.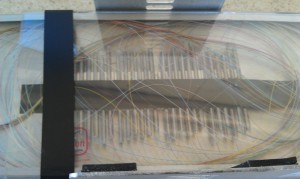 The customer was turning up a 10 gig connection and had high loss fibers across 3 splice locations. All locations had to be re-done.
Related posts: